We all make many mistakes throughout our lives in a variety of ways. We spend too much money. We neglect our health. We drink too much. We engage with toxic people who invariably disappoint and hurt us, et cetera, et cetera, et cetera. To err is human. The real question, however, is: Have we learned anything from our mistakes? Or will we continue to repeat them or claim a victory, even a partial one, over them? It takes a lot of courage, inner strength and willpower to break out of a mistake-driven comfort zone that is not in our best interest.
CASE HISTORY
"Lauren" is a 40-year-old professional woman who contacted me several months ago requesting individual therapy. She told me that she had been reading my "Ask Beatty" columns in Dan's Papers for the past year and finally made the decision that she needed help "sorting out her life."
Lauren had been married to "Geoff," a wealthy New York City cardiologist for the past 11 years. She is a talented, well-known author and public speaker — beautiful inside and out. Prior to her marriage she routinely traveled the world, giving presentations and workshops to sold-out audiences. However, after her marriage, her husband insisted that she not travel out of town for speaking engagements, explaining that he wanted her with him as much as possible.
Although Lauren was uncomfortable with his request, she nonetheless agreed. Her husband also insisted that she dress in a more feminine and sexy way and routinely would criticize her arty and bohemian friends. As time went on, he became more and more critical and Lauren began to live a very lonely and isolated life. Although she tried to convince herself that she was happy, she was plagued with migraine headaches, unexplained aches and pains, and depression and anxiety.
She was embarrassed and ashamed to let her friends and family know about the reality of her life, since to the world it appeared that she had it all and was living the American Dream writ large.
Lauren and her husband lived in an enormous house on the water in East Hampton. She had a full-time housekeeper, personal trainer, chef and unlimited money to spend on cars and designer clothes. Her husband encouraged her over the years to have a number of plastic surgery procedures, because he wanted her to look younger and sexier — with an occasional nip and tuck. Lauren had clearly lost herself.
Behind closed doors, she was drinking more and more and had seriously considered suicide. When she would try to assert herself, her husband would become verbally abusive and occasionally would hit her.
TREATMENT
Lauren was very fearful that her husband would find out that she was working with me and always made sure that our appointments took place when he was in New York City. She grew up in a wealthy Long Island home with a very domineering, abusive father and passive mother. Her father controlled her mother's every move and ruled the home with an iron fist. Lauren learned at a very early age to not upset her father. She also learned that her wants, needs and feelings were unimportant and mostly lived her life wanting to please others. Her saving grace had always been her successful career.
After four months of twice-weekly therapy sessions, she found the inner strength to acknowledge to herself that she no longer loved her husband and wanted a divorce. She was not interested in marriage counseling. She realized too that she was repeating her family history and dynamics and was no longer willing to make the mistake of living as a passive victim.
Without her husband's knowledge, she hired a divorce attorney and served him with papers. It looked as if Lauren was finally on the right path. With a $5 million settlement and a new condo, Lauren was ready to begin the next chapter of her life.
DISASTER LOOMING
Lauren recently arrived at one of her therapy sessions and told me that she met a man on the beach who showered her with compliments and companionship. The fact that he was married was unimportant to her (or to him). He told her that he had several post-doctorate degrees from Ivy League universities and a Swiss bank account.
He never did tell her what he did for a living or where he worked. They began to spend more time together. He even convinced her to buy a condo "just for the two of them."
I tried to convince Lauren that a married, unavailable man — who she just met on a beach and who she really knew nothing about — was a recipe for disaster. Lauren nonetheless was determined to follow her heart.
Lauren dropped out of therapy, and I never heard from her again. She chose to jump from the frying pan into the fire. I think of her often and hope that she's safe.
*Some of the details have been changed to protect "Lauren's" confidentiality and anonymity.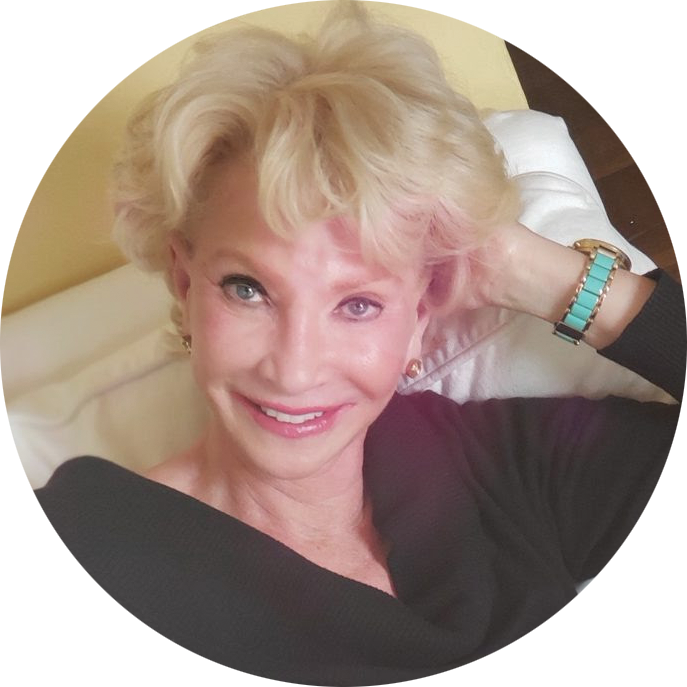 Beatty Cohan, MSW, LCSW, AASECT is a nationally recognized psychotherapist, sex therapist, author of For Better for Worse Forever: Discover the Path to Lasting Love, columnist, national speaker, national radio and television expert guest and host of the weekly "Ask Beatty Show" on the Progressive Radio Network. She has a private practice in NYC and East Hampton.
Beatty would love to hear from you. You can email your questions and comments to [email protected]. For more info, go to beattycohan.com.